Hi everyone! In my last post, I wrote about switching up my skincare routine for the fall time. In addition to using the Lavelier HydroTherm Collection in my current routine, I stopped by Ulta to pick up additional skincare necessities. I also decided to treat myself to some beauty products I've had my eyes on. Essentially, it ended up being a mini Ulta beauty and skincare fall haul. Keep scrolling to see what I got!
Ulta Beauty and Skincare Fall Haul
Perricone MD Cold Plasma+ Face
The first skincare item I got in my Ulta beauty and skincare fall haul was the Perricone MD Cold Plasma+ Face. It is a "treatment with the power to correct your unique skin concerns, including lines, wrinkles and uneven texture, discoloration, redness, uneven skin tone, loss of elasticity, sagging and dullness."
Perricone MD's Cold Plasma+ Face has been on my wishlist for awhile now — because of all the skin concerns it corrects. As I'm getting closer to 30, I figured I should start taking better care of my face and tackle multiple skin concerns at once. And of course, that means splurging a little to prevent these skin concerns from arising later on.
Clarisonic Radiance and Deep Pore Brush Heads
Other skincare products I purchased in my Ulta fall haul were Clarisonic brush heads. I got one "radiance" brush head and one "deep pore" brush head. For the best use, it is recommended that you replace your brush head every three months… But I have a bad habit of changing my Clarisonic brush head. It's gross, but I hardly ever replace it. So I figured I'd buy two Clarisonic brush heads, which should last me up to 6 months. Hopefully already having the brush heads will encourage me to replace them more often.
Philosophy Renewed Hope in a Jar
Another skincare product I got in my Ulta beauty and skincare fall haul was the Philosophy Renewed Hope in a Jar moisturizer. It is a lightweight moisturizer that refreshes and refines your skin while providing an all-day glow. This moisturizer has been on my wishlist for quite some time now. And what better time to treat myself to this highly rated moisturizer than during the cold, dry season? Make sure to check back for an update on how Philosophy's Renewed Hope in a Jar worked for me. 😉
Dose of Colors "On Repeat" Lip Gloss
After splurging on some skincare products, I decided to also treat myself to a new lippie. Normally, I prefer matte ColourPop lippies and Kylie lip kits but I wanted to try something new. So I gave Dose of Colors a try. I chose "On Repeat," which is a warm mid-tone nude. Little did I know, it was a gloss instead of a matte finish. I didn't realize this until I opened the package and tried it on. But I loved it anyway! Not only did it provide a beautiful shine, but it also gave my lips a nice pop of color. I will definitely be trying more Dose of Colors products!
Too Faced Chocolate Bar Eyeshadow Palette
The last item in my Ulta beauty and skincare fall haul was the Too Faced Chocolate Bar eyeshadow palette. I know I'm late to getting my hands on this eyeshadow palette but the matte and shimmery shades are perfect for an everyday, natural look! Plus, the packaging is so cute and looks like a chocolate bar. And when you open the palette… *cue "Chocolate" by the 1975* Ohh, it smells like chocolate.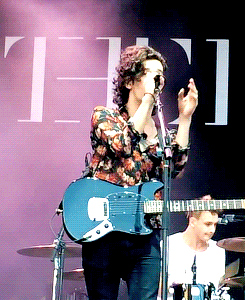 That's it for my Ulta beauty and skincare fall haul! If you haven't yet, make sure you check out my current fall time skincare routine with Lavelier.
What beauty and skincare products are you using this fall?
Let me know in the comments. Don't forget to connect with me on social media!
Facebook | Twitter | Instagram | Pinterest